I'm not one for long exposure images as you might have gathered from the images on my website. But...
I had changed my camera system during the year and wanted to try something different with my photography. I needed to bring back "the fun". With the camera change, the learning process had to start again. I purchased a 6 stop and 10 stop ND filters to fit the 14mm Fuji lens I use. I also got a remote timer control for the Fuji X-T20 so I can use the Bulb setting on the camera. I have a image taken a few years ago ( have a look at "Around The Coast" Portfolio to see this image ) from Salterstown which is north of Drogheda, Co Louth on the east coast of Ireland. It was taken before sunrise so the shutter speed was around 30 seconds. This got me thinking I could use the 10 stop filter during the winter afternoon light to get the long exposure needed. So a plan was hatched to go back to Salterstown and experiment with theses ND filters.
Checking the tide times for high tide and on the day in question high tide was to be around 3:30 in the afternoon. Perfect timing. I got to Salterstown beach around 1:00 to do some test shots before going to get a bit to eat and get back an hour before high tide. The first look at the screen on the camera after waiting for the 60 seconds exposure to finish, I was amazed. Two things struck me, one was just how good the 14mm lens is as the horizon was completely straight with no distortion and second the long exposure milky effect of the waves as they flowed over the rocks.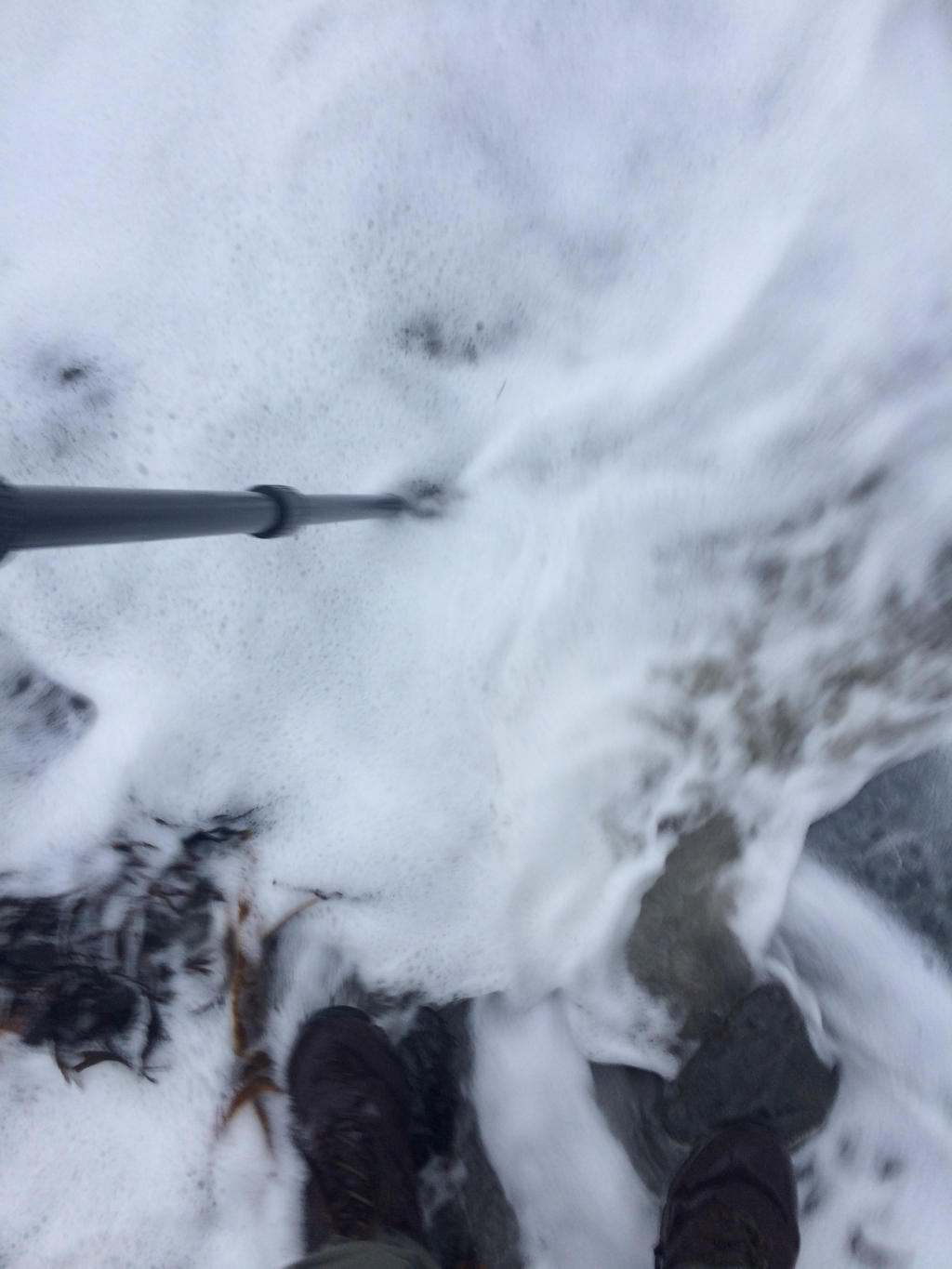 I got brave and moved a bit close to the waters edge but the tide was coming in and so I got a bit wet. I needed to stand to the right of the tripod to cover the lens from the strong wind and light rain. I managed to capture a selections of images using the rocks as foreground composition and I can safely say I'm now hooked and long exposure images will become a part of my Portfolio.
A sample of images from the day.