Yes, I know it's a colour image, but this it what the "normal" person will see as they go for a walk along the banks of The River Boyne. However this is not what I see. Let me explain.......
I have being shooting Black & White for over 20 years now. Starting with B&W film developing and printing before moving onto B&W digital capture. However, in all this time, the principal hasn't changed. When I look through the viewfinder of the camera, I see the composition and convert it to B&W in my head much like what you see in the image below.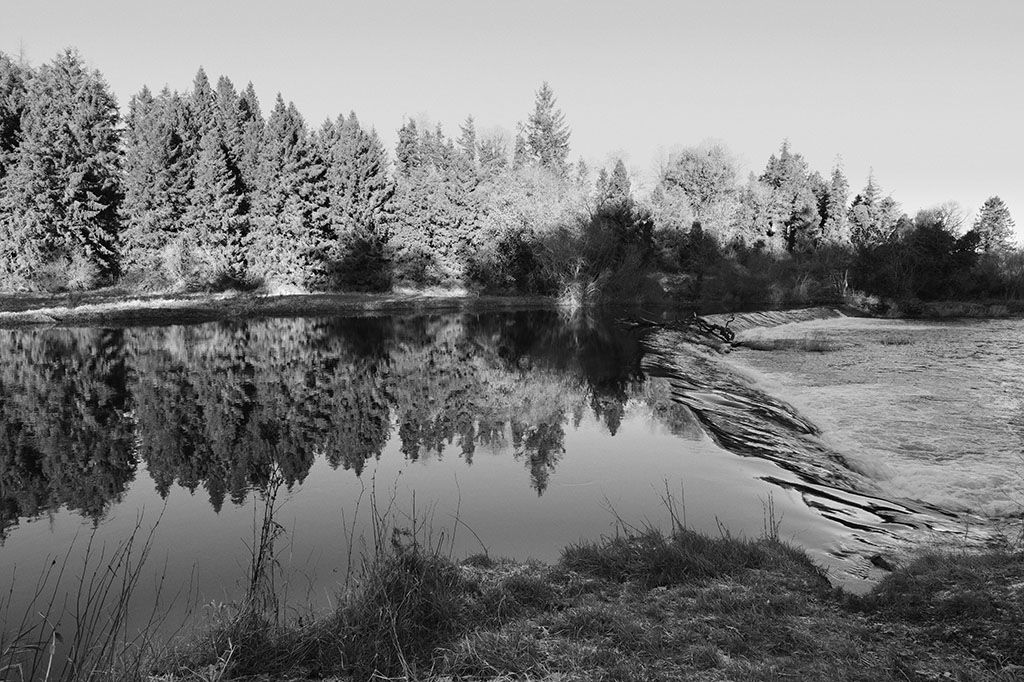 In this case, it's not the whole images that cough my eye, but just a small portion of the image. A small piece of light on the far shore surrounded by shadows. Can you see it ?
A change of lens was in order. So out came my vintage Olympus Zuiko 135mm telephoto lens, which is over 20 years old, along the the converter for my digital camera. This lens becomes a 200mm focal length, even better, when fitted to a APC digital sensor. A tight portrait composition and the result is the image below...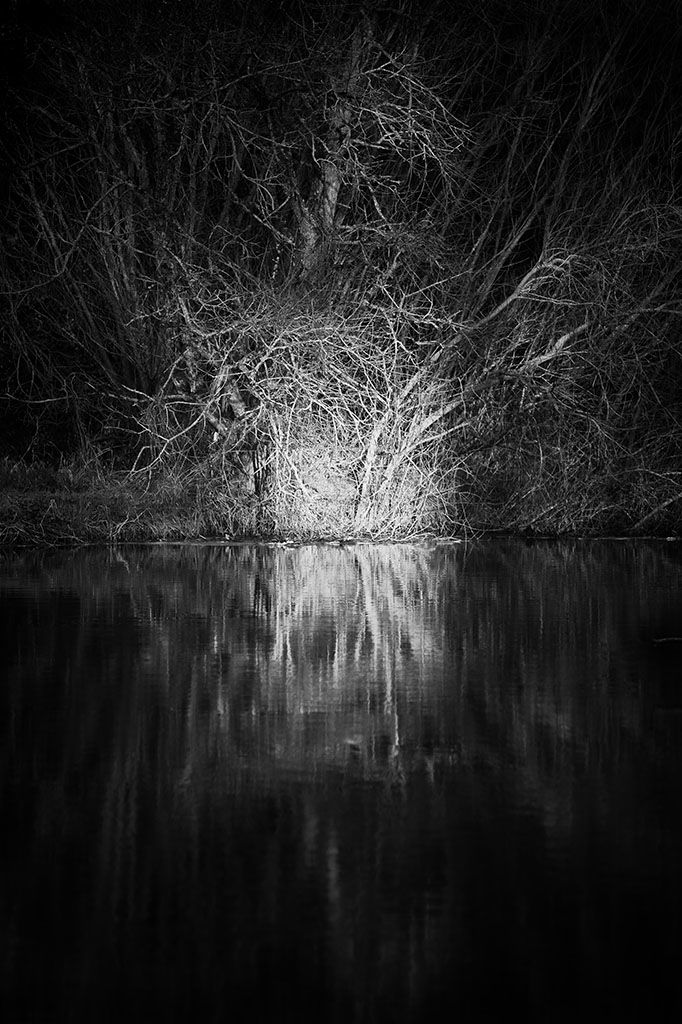 The final composition
The setup with Fuji X-T20, K&F Concept OM-FX adapter and the Olympus OM Zuiko 135mm lens